On December 3, 2005 was held of the tournament-supershow of the bodybuilding
"Zdorovyak-2005" ("A Healthy-2005") in the Kharkov, Ukraine
Yuriy Naumenko, Donetsk, champion of the tournament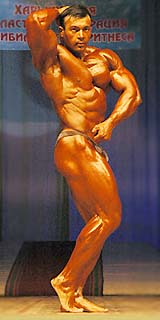 Yuriy Naumenko (the city Donetsk, his happy number has appeared 18) has left in the ending and has borrowed I place in tournament of the bodybuilding, becoming the winner in an absolute category of an autumn championship "Zdorovyak-2005".
On a photo below: fragments of the any program of the champion Yuriy Naumenko.
On a photo below: comparative program, Yuriy Naumenko second on the right in the first number.
From all finalists the winner adequately has presented city of Donetsk, the second and third place was borrowed by the sportsmen from Dnepropetrovsk, the medal for the fourth place has left for Vinnitsa, for fifth - in capital of Ukraine the city of Kiev, and sixth finalist has appeared ours fellow-towns.
The tournament passed in city Kharkov, and it is necessary necessarily to note objective arbitrators on these competitions.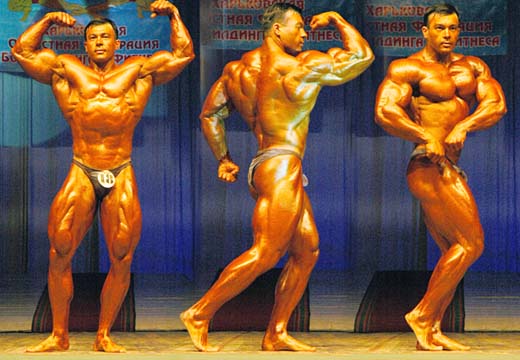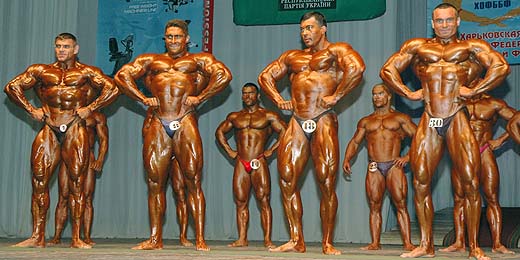 On a photo below: rewarding of the champions, Yuriy Naumenko at the left.

A photos of the tournament of the bodybuilding (Kharkov, Ukraine)