On December 3, 2005 was held of the tournament-supershow of the bodybuilding
"Zdorovyak-2005" ("A Healthy-2005") in the Kharkov, Ukraine
Female bodyfitness - the most beautiful ladies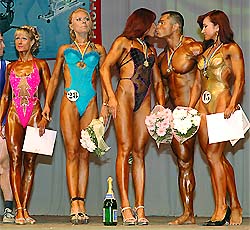 Female bodyfitnessis traditionally submitted of the tournaments of Kharkov and causes the constant raised interest of PUBLIC.
I place - Natalya Kuzmina (number 33, black with lilac body stockings, Kharkov).
II place - Julia Borodina (number 15, gold body stockings, Sevastopol).
III place - Natalya Vetrova (number 28, light-blue body stockings, Kharkov). In lilac body stockings, Poltava.
On a photo at the left: a winner of a championship of bodyfitness Natalya Kuzmina congratulates Mihail Kuzmin.
of the tournament was carried out comparative program and comparison sportsman in open black identical body stockings (first round) and in any closed body stockings (second round). On a photo below: charming champion of the tournament of bodyfitness.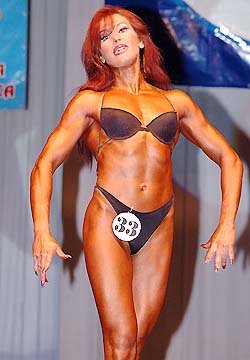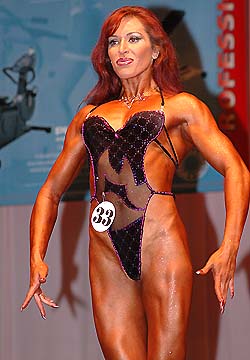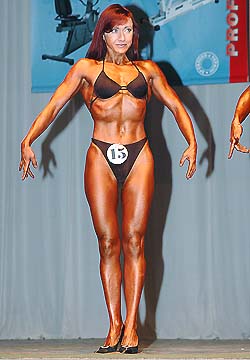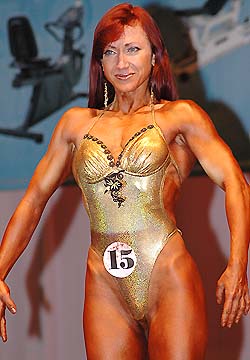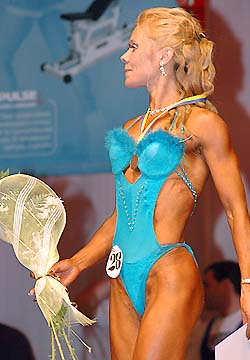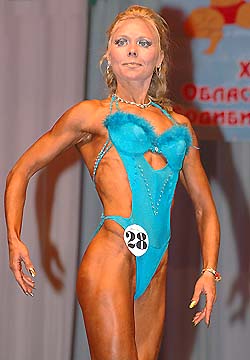 On a photo below: strongest (strongman) and most beautiful (bodyfitness), ceremony of rewarding of the winners and champions.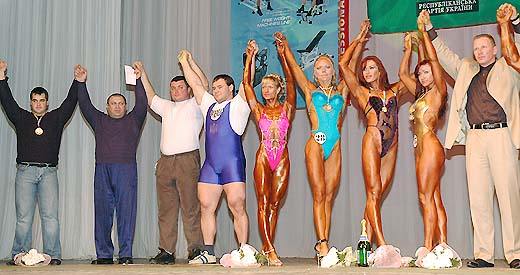 A photos of the tournament of the bodybuilding (Kharkov, Ukraine)