Photos of a championship of region "Gold Autumn-2006" (23.09.2006)
The information of the tournament, a photo of the organizers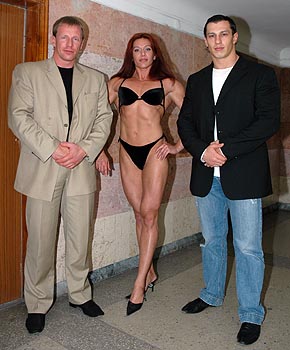 The Kharkov regional federation of the bodybuilding and fitness has lead a championship of region, having presented man's bodybuilding, man's bodybuilding (classical bodybuilding) and female bodyfitness. The championship of area passed within the framework of selectiof the tournament to the Ukrainian competitions. The sportsmen of federation participated in a championship of regional only.
Photos of a championship of region "Gold Autumn-2006" (23.09.2006)